About Bruce
In today's online world where over 90% of home buyers use the internet during the search for their next house; Bruce Goode's clients have a huge advantage.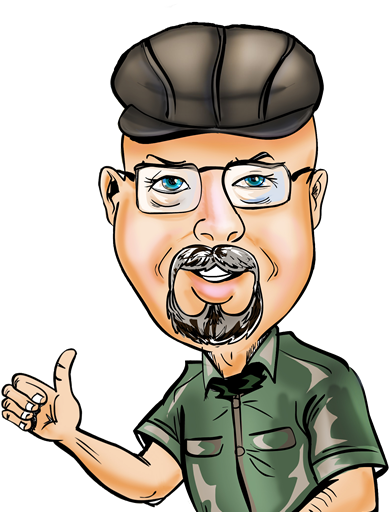 Bruce's first internet startup was back in 1996 with ColorFlyer.com  (flyers for Real Estate agents nationwide back before desktop color  printers). Now with almost 20 years of experience later including a  massive internet search marketing build out for HomePlans.com Bruce has  developed the skills and knowledge to develop an advanced marketing plan  that lets your home stand out in a crowded marketplace.  
A competitive spirit that was developed during high school and  college sports was honed when Bruce started a backyard pond and garden  business in his garage with the seemingly impossible goal of building  the company into a national brand.  
Five years later his business was named the 158th fastest growing company in the United States
  as a member of the 2004 INC 500. That drive to win is now channeled  into your home's battle against all the other listing competition.  
The promotional skills that led to being featured in publications  such as USA Today, Chicago Tribune, The New York Times, the front page  of the Idaho Statesman and two Inc. Magazine articles are now focused on  developing an individualized marketing plan that puts his listings  directly in front of those buyers who are ready, eager, willing and able  to buy.  
Bruce believes firmly in the value of market research. Because he  takes the time to do it correctly, (using a multitude of advanced tools)  he can advise you on pricing your home to sell for the highest price in  the least amount of time. Technological skills make all the difference  when your home needs to stand out online, and Bruce's skills in  photography, videography and post production editing combined with an  investment in top quality equipment including multiple cameras, wide  angle lenses, lighting and high-quality software allow him to show your  home in its most flattering light.  
Bruce is often asked – 
"Why trade retirement and consulting gigs for a new career as a REALTOR®?"
As with many businesses it started with frustration. After years  purchasing and selling numerous homes, commercial and investment  properties he knows first-hand what buyers and sellers want and need,  and how frustrating it can be when your real estate agent doesn't  provide it.  
The more frustrated he became, the more he started researching the  business of selling real estate. Reading multiple books and joining  online real estate agent communities opened his eyes to the enormous  difference in competence and service offered and how the right agent can  make selling your home seem easy while the wrong agent can make it a  nightmare. That led to the decision to commit full time to the licensing  and training that would allow him to become the type of REALTOR® that  he would want to do business with.  
The opportunity to get out of the home office, seeing homes and  interacting with people and making a positive difference in what for  most folks is the most important transaction in their lives was too much  to pass up. He says that taking up a career as a local Western Idaho  real estate agent was one of the best choices he ever made.